29 Aug

Can't Fall Asleep? Try This!

*disclaimer: this post may contain affiliate links and mental health triggers… and it will definitely contain curse words, hard truths, hope, inspiration, and love

Sleep and I have this weird highschool-esque relationship. I love sleep, but it plays hard to get. I more often than not struggle to fall asleep but I have found some tools that improved my sleep over the last year or so and thought they'd be helpful to share.

Sleep is so important for our mental health as well as our physical health. But also, the status of our mental health impacts our ability or inability to fall asleep. So like, FML. #cantwin

There's a wide misconception that mental health disorders are intensified due to lack of sleep, but what if it was the other way around? Or at least some of it? What if our mental health disorders are part of the cause for not being able to fall asleep?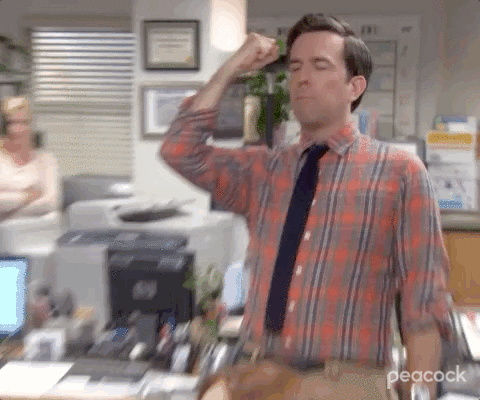 At the risk of boring you to death with a bunch of scientific mumbo-jumbo about sleep, I'm just gonna streamline this part of the post so we can move onto the reason you're actually here… for tools to help you fall asleep.
A few potential big impacts on your life due to the relationship between lack of sleep and mental health include but are not limited to brain fog/function, irritability, lack of motivation, and mood swings.
So basically, our mental health needs to get its shit together so our sleep can get its shit together and stop attacking our mental health. Which is then attacking our sleep. Oye-vey. Saylahvee.
Sooo without further ado… whether you can't fall asleep because you're kids left all their Lovevery toys at the park and now you're stressing about finding them, or you're recounting every word that came out of your mouth today, or if you're just thinking about all of the puppies you can't wait to one day be rich enough to adopt… I've got some tips for when you can't fall asleep.
5 Things To Do When You Can't Fall Asleep
Ya gotta do it anyways, might as well do it instead of laying in bed twiddling your thumbs or mentally spiraling about what your plans are for 2024 or why you were so awkward when that person complimented your outfit earlier in the day. Not only will cleaning start to tire you out naturally, but your body and brain will also be like 'hey, wtf are you doing? you're supposed to be asleep right now ya dumbdumb' – and then you'll REALLY feel tired.
Did you know that reading reduces stress by 68%?! Dr. Lewis of the University of Suffix found that reading for just 6 minutes before bed will significantly relax your body and tell your mind it's time to go to sleep. A few of my recent favorite books?
Furiously Happy is a humorous yet tragic memoir by Jenny Lawson. I honestly love all of Jenny's books, but Furiously Happy is def my fave. Jenny honestly recalls her life with depression and other mental illnesses, and brings us along for the ride as she laughs at herself through her struggles, because at the end of the day… when it's not fun, it's funny.
Let all of your past lives thoughts and curiosities surface with Many Lives, Many Masters. Many Lives, Many Masters is the true story of a psychiatrist who takes a patient back through her past lives to heal her current traumas and phobias that are being impacted from her pervious lives. Dr. Weiss takes her patient back to times of cave men and Greek Gods to help explore and work through her fears as well as reclaim her life. 
This one has literally nothing to do with mental health. When Life Gives you Lululemons (and honestly any Lauren Weisberger book) is my feel good, guilty pleasure of reading. It's full of juicy, real life drama that keeps you craving the next chapter! I kind of see her books as Gossip Girl vibes for grown ups.
Shocking, I know! Just kidding, there should be no shock here. Journaling is one of the most talked about activities when it comes to falling asleep. Something about getting all of your thoughts out of your head and onto paper helps quiet your mind. Here are a few journal prompts to start with:
Write about an experience you are grateful for

Write about your ideal self care day and make a plan to execute it

Write about a recent success or obstacle you overcame
OR, if you're anything like me and absolutely hate journalling but know it's good for you, try one of these cute, fun, and pretty easy uplifting journals:
Do Your Least Favorite Task
If you're anything like me, you've probably got a pile of laundry laying around somewhere full of clothes that didn't quite cut it for your outfit that day that need to be folded. For some reason I just really don't like putting clothes away. When I really can't fall asleep, I'll put my clothes away. IDK why, it makes me want to do nothing more than go to bed when I'm folding clothes at 2am! Try doing your least favorite task when you can't fall asleep. If anything, you got something out of the way.
Alrighty, those are my favorite tips for when I can't fall asleep…
Pop in the comments below and let me know what your favorite tool to fall asleep is, or if anything from above has helped you. In addition to all of the above, I made a SLEEP TRACKER for ya… just to be sure you're getting enough z's to support your mental health. 
Not sure where to go next? Peep the posts below!